Thursday, May 12, 2022
11:00 AM - 12:00 PM Eastern
Free
The potential for disaster is everywhere. Hurricane, flood, tornado, earthquake—and those are just the big ones. What will you do if your systems are infected with ransomware or someone accidentally deletes important files? What about if your executive director or top IT staff storms out and takes all of their institutional knowledge (and passwords) with them? We'll walk you through the potential disasters and guide you through developing a plan that will help you get your organization back up and running as quickly and as safely as possible.

About our Presenter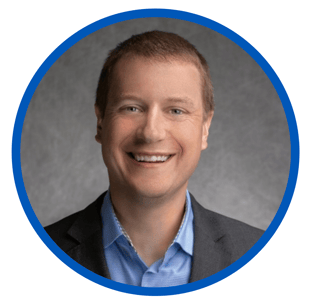 Joel Barker
President, Brave North Technology

Joel is the President of Brave North Technology, a Minnesota-based technology firm partnering with over 250 businesses and nonprofits to develop and manage technology systems that support their missions. He serves on the board for Missions Inc., the Shooting Star Foundation, and Shavlik Family Foundation, and is a frequent speaker at nonprofit events and conferences.


About Our Sponsors




Community IT is a top-ranked Managed Services Provider (MSP) and a recognized leader in the nonprofit technology community. A 100% employee-owned company, Community IT focuses on helping nonprofit organizations achieve their missions through the effective use of technology. Services include IT security, cloud migration, help desk support, and strategic IT planning.

The completely revised Cybersecurity Readiness for Nonprofits: Community IT Innovators Playbook will help you organize your response to increasing cybersecurity risks, in language accessible to any nonprofit executive, decision maker, or IT staff who implements security.




Varsity Technologies was founded over 25 years ago in the San Francisco Bay Area with the mission to help create social impact through the use of technology. Partnering with them will enable your organization to use the right IT strategy and solutions to empower your daily operations, strategic goals, and overall mission.

The free Cybersecurity Self-Assessment is a complimentary resource to give you better visibility into the security strength of your organization.


Details
| | |
| --- | --- |
| Date | 05-12-2022 11:00 am EDT |
| End Date | 05-12-2022 12:00 pm EDT |
| Registration Start Date | 03-28-2022 EDT |
| Event Time Zone | EDT |
| Cut Off Date | 05-12-2022 EDT |
| Individual Price | Free |