Wednesdays May 11, 18, 25, 2022
1:00 - 2:30PM ET
$150

(Don't forget - for $149 with promo code AllAccess50 you can subscribe for twelve months of our training, for a dollar less than purchasing this course individually! Sign up here: https://techimpact.tovuti.io/subscription-plans)

In this course, you will learn best practices for using social media, email, and additional communication tools to conduct digital fundraising for your nonprofit.
Through participation in this course, you will:
Learn how to incorporate fundraising into your communications calendar.

Learn email and social media fundraising best practices.

Understand how to analyze and utilize metrics from your campaigns.

Discover software to support your fundraising efforts.
Session 1: Optimizing Your Website - May 11
Is your website capturing potential donors? Learn how to set up your website for success by including elements such as prominent "donate" buttons, tiered fundraising asks, and more.
Session 2: Social Media Fundraising - May 18
To complete your digital fundraising strategy, it's important to have your social media aligned with your efforts. Learn how to harness social media platforms to encourage fundraising, and how to incorporate your posts with your overall campaign.
Session 3: Email Fundraising - May 25
Email requests are common practice in fundraising campaigns, but how can you make sure they're reaching your audience? Learn best practices in crafting, targeting, and scheduling an email fundraising campaign.


About the Presenter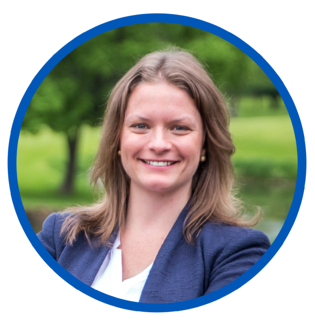 Kimberly Sanberg helps nonprofits to fundraise, engage supporters, build awareness, and achieve their goals with strategic digital marketing and communications, including social media, website strategy, advertising, and email.